How Long Do Solar Panels Last?
Solar Lesson #8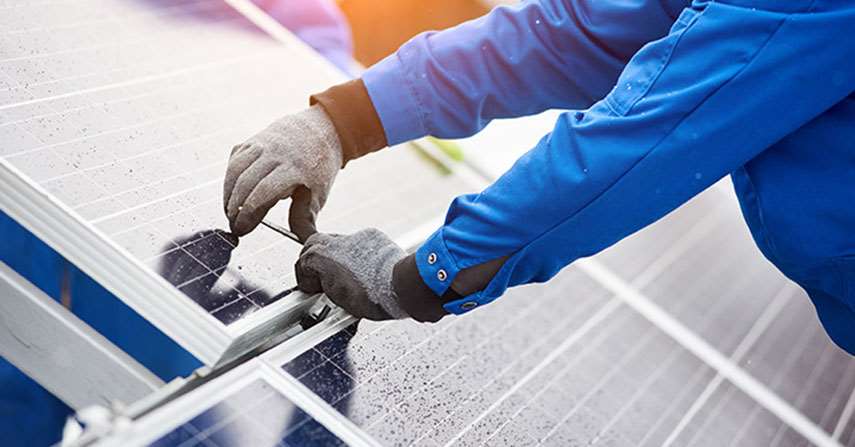 How Long Do Solar Panels Last?

---

One of the most common questions we hear from homeowners considering a solar panel installation is "how long do solar panels last?" It's hard to understand the upfront cost of going solar without knowing how long you can expect your rooftop panels to produce ample energy. Your solar panels will be able to offset your electricity use for decades, but it is also important to understand industry projections and degradation rates.

As a general solar industry rule of thumb, solar panels last about 25-30 years. However, this doesn't mean that they stop producing electricity after 25 years – it just means that energy production has declined by what manufacturers consider to be a significant amount. Solar panels can continue to work for many decades, given they aren't physically damaged by wind, debris, or any other external factors. This is primarily because solar panels don't have any moving parts – they rarely break from within and are usually only damaged by outside forces like a poor racking setup or inclement weather.

Solar energy system degradation rates vary depending on the brand, as well as the climate where they're installed. The good news is, recent data has shown modern solar systems are outperforming all expectations.

According to an analysis by the National Renewable Energy Laboratory (NREL), some premium panel manufacturers offer degradation rates as low as 0.3% per year; and while other brands have higher degradation rates of up to 0.8% per year, that's still a yearly average degradation rate of only 0.5%.

Meaning, even if you get a standard solar panel 25-year warranty period at 0.5% degradation, your solar panels should continue operating at around 88% of their original capacity after this time.

What does panel degradation rate mean exactly? For the above example, a 0.8% degradation rate means that in year two, your panels will operate at 99.2 percent of their original output; by the end of their 25-year "useful lifespan," they will still be operating at 82.5%. A slightly more durable panel with a degradation rate of 0.5% will likely produce around 87.5% as much electricity as it did when it was first installed. To determine the projected output of your solar panels after a certain number of years, you can simply multiply the degradation rate by the number of years you are interested in and subtract that number from 100%.

Modern solar panels are incredibly reliable, yet, they do require proper caring and cleaning to stay in top shape to guarantee you receive the most significant solar savings possible during the next 20 to 30 years. So if your solar panels don't experience any physical damage by high winds, debris, or other factors — you can rest easy knowing they'll last you decades.
SEE HOW MUCH YOU CAN SAVE BY GOING SOLAR
CALCULATE YOUR SAVINGS