SEE HOW MUCH YOU CAN SAVE BY GOING SOLAR
CALCULATE YOUR SAVINGS
Viridis Energy Solutions
Solar Service & Maintenance
Protect your investment with solar service & maintenance.
Solar systems need to monitored, cleaned and maintained to ensure that they are running at optimal performance. Without proper maintenance, you can lose your solar investment.
Viridis Energy Solutions offer affordable and satisfactory maintenance services for residential and commercial solar systems. In case of any technical or performance issue, our response team swiftly takes action to resolve the issue and make sure the system is up and running within a few hours.
Here at Viridis Energy, we will not only sell you solar panels and install them for you, but we will also be around for you in the years ahead to provide your solar service & maintenance. We stand behind our work and are dedicated to making sure the system we installed is working as intended.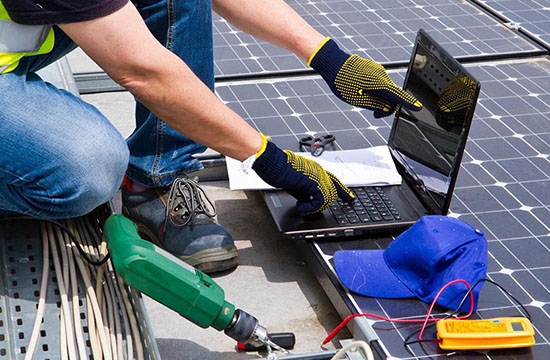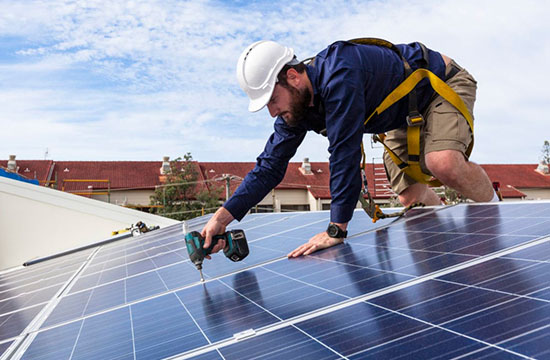 Quality Solar Service at an Honest Price
We Solve & Fix Solar Panel Problems
Trust Viridis Energy for fast, quality service that will keep your solar energy system in top operating condition.
Our certified technicians and licensed electricians are skilled and experienced enough to meet all your solar energy system service needs. We can help you protect your investment with our affordable solar maintenance service. With our competitively priced service and maintenance options, it won't be wrong to say that we've got you entirely covered. Our solar service & maintenance includes:
Full Site Analysis/Inspection
System Removal & Replacement
Solar System Upgrades
Monitoring & Site Check-up
Inverter Replacement or Repair
Solar Panel Replacement
Wiring Inspection/Repair
Solar Panel Cleaning
Contact Us For Service
When you need Solar Services, trust your local experts at Viridis Energy. We keep our promises to you by sending our professional, insured, licensed and certified technicians to you. Our technicians have the skills, knowledge, and tools to fix most Solar problems on the spot - quickly and correctly.
SEND US A MESSAGE!
WHAT'S ON YOUR MIND?