A Look at SunPower SunVault Battery Storage
Solar Lesson #15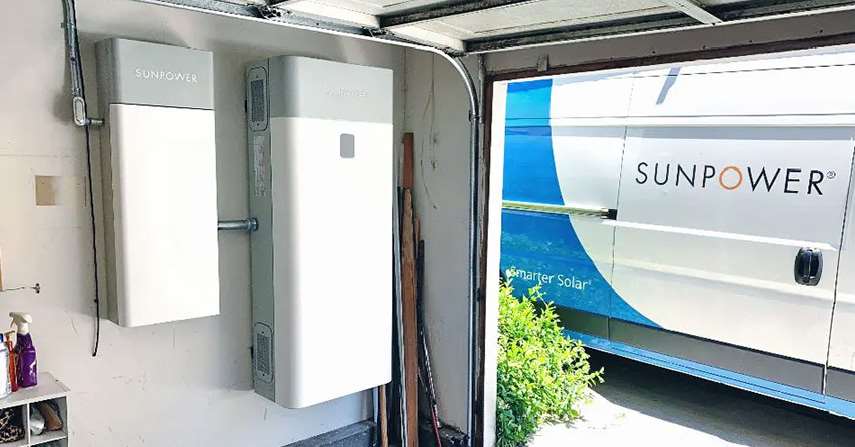 A Look at SunPower SunVault Battery Storage

---

Bottle the Sun—In your home, power is everything. Keeping the lights on at night and food fresh in the refrigerator is more than a luxury. It represents safety, freedom and control. And with SunVault Storage, you can maintain safety and freedom inside your home, regardless of what happens outside of it.

Keeping Your Lights On

Power outages are simply part of our world these days. From rolling blackouts to lightning storms to simply spending more time at home—be the house on the block where the lights shine bright and the electric bills drop.

Energy Independence

Electricity costs are rising across the country. And utilities charge more when they know you need it most. Instead, make your own clean energy, store the excess for peak times and power outages and break free from the power company grid games.

Control Your Own Home

With SunVault Storage you can set your own power preferences, monitor system operation and savings with intuitive software, and ensure seamless transfers from grid power to battery power and back.

SunPower Solar + SunVault Battery Storage

Combining a SunPower Equinox Solar System with SunPower SunVault Storage can power your home with cleaner energy, lower your electric bills and keep the lights on when grid power goes out. Our integrated SunPower Equinox System with SunVault Storage solution works hard to maximize your solar use, collecting excess energy in the daytime and distributing it as needed to power essential devices during an outage, reduce your reliance on grid electricity and reduce peak-time charges.

As your SunPower Equinox system produces energy, it sends the electricity you're not using to SunVault Storage and/or sells it back to the grid for a credit on future electric bills. In the evening, when your solar isn't producing electricity, SunVault Storage can help decrease the amount of electricity you draw from the grid.

Intelligent software monitors your solar, home energy use and utility rates to determine which power source to use—maximizing use of solar and reducing peak-time charges.

Enjoy Peace of Mind—When the power goes out, SunVault Storage can provide seamless backup to power your essential appliances and electronics, such as keeping the lights on, charging your phone or running your refrigerator.

Adding SunVault Storage to your SunPower Equinox solar system is the perfect way to make the most of the solar energy you produce.

And if your energy needs ever change—such as buying an electric vehicle or adding a pool — Viridis Energy can help you find the right solution.

SunVault Technical Details

Continuous Power: 6.8 kW
Rated Energy Capacity: 13 kWh / 26 kWh
Energy Storage System Dimensions (in) W/H/D: 26 x 63 x 15
Hub+™ Dimensions (in) W/H/D: 17 x 46 x 6 (surface mount)
Seamless transition to backup and back to the grid
Connectivity: Ethernet, WiFi and cellular
10-year warranty
Rated for indoor and outdoor use

Flexible Setup—Choose battery size, back-up appliances and amount of backup.

Compact Footprint—Sleek, minimalist design with fewer boxes on your wall.

More Control—Intuitive mobile app helps you optimize storage settings from anywhere.

Never Be Left In The Dark Again

Batteries paired with a solar system are essential for energy independence! Protect your home from the next power outage and keep your lights on, phones charged, and no puddles under the fridge. You can rest assured that even when your neighbors lose power, your home will still be humming!

Reach out to Viridis Energy to set up your no cost analysis with a professional solar consultant today. Get started and request your FREE quote below.
SEE HOW MUCH YOU CAN SAVE BY GOING SOLAR
CALCULATE YOUR SAVINGS